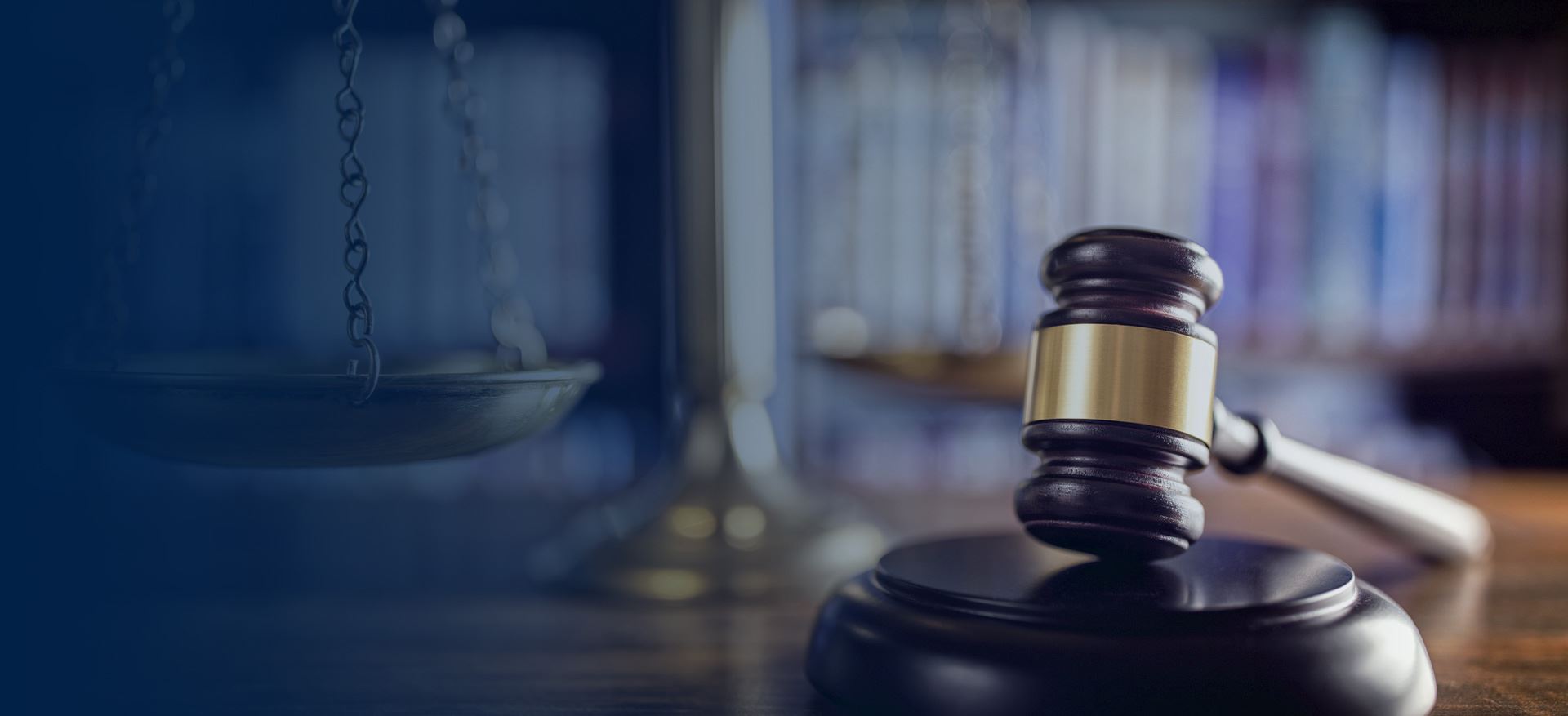 Dedicated Immigration Representation for Over 20 Years
Deportation Lawyer in New Orleans
Protect Your Ability to Stay in the United States
Attorney Dayna Wheatley is experienced in all phases of removal (deportation) proceedings, including detention, bond, prosecutorial discretion, credible fear, administrative closure, asylum, cancellation of removal, and adjustment of status. If you are facing issues with removal, contact Wheatley Immigration Law, LLC.
---
Dayna Wheatley is not taking detained cases at this time.
Detention is the first phase of removal (deportation) proceedings, whether it is by U.S. Customs and Border Patrol (CBP) at the border or by U.S. Immigration and Customs Enforcement (ICE) within the United States.
Immigrants may be detained for any immigration violation, but not all cases are a high priority for enforcement. Those convicted of serious crimes will be subject to mandatory detention and may not be released until their court hearings are over if their case is approved, or until they are deported.
Prosecutorial Discretion
If an immigrant is detained, a federal officer can decide not to put him or her into deportation proceedings. This is most likely to happen for those with U.S. citizen or permanent resident close family members, who have not been arrested or any crimes, and who have shown they have good moral character. For persons with this type of history, it may be possible for a skilled immigration attorney for deportation to assist in obtaining permission for the immigrant to stay in the United States for some period of time or indefinitely. The foreign citizen may also be able to obtain employment authorization, but will not be granted any other immigration status.
Asylum is an Option
All immigrants who are detained will be asked by an immigration officer if they are afraid to return to their native countries. If the answer is yes, the person will be interviewed to determine whether he or she is eligible to apply for asylum. If the immigration officer decides the person can apply for asylum, the immigrant may be released after the interview so the foreign citizen can apply for asylum and have a hearing in immigration court.
If the immigration officer decides the foreign citizen is not eligible for asylum, an immigration judge may review the officer's decision. If the judge agrees the immigrant does not have a case for asylum, the immigrant will be deported.
Deportation immigration lawyers may represent clients at any point during removal proceedings. Any person who is afraid to return to his or her native country should consult with an attorney in order to understand the strength of the case and how to document it. It is possible for attorneys to discuss these matters even if the immigrant is detained.
Deportation Defense Strategies
The following types of removal or deportation relief may be requested by persons in court removal proceedings if they apply:
Administrative closure ­- A judge may grant a motion to close a case at any time during immigration court proceedings. Cases will most likely be closed if the immigrant is eligible for permanent residence or another immigration status. If the case is closed, the immigrant can pursue lawful status and no future hearings will be scheduled. Deportation will be temporarily avoided and once the immigrant obtains status, the court proceedings can be terminated for good.
If the immigrant's case is closed but he or she is not entitled to any other legal status, the immigrant will not gain any immigration status as a result of case closure and could be placed back into court proceedings if they commit a crime.
Asylum -­ Foreign nationals may qualify for asylum if they either were already persecuted or believe they will be persecuted in the future in their native countries because of their race, nationality, religion, political opinion, or membership in a particular social group.
There is a one­-year deadline from the time of entry to the United States to apply for asylum. Those who do not apply on time may qualify for withholding of removal or for relief under the Convention Against Torture (CAT) instead. Immigrants granted asylum may apply for permanent residence after one year.
Cancellation of removal – Foreign nationals qualify for cancellation of removal if:

they have been continuously present in the United States for ten years
they have a U.S. citizen or permanent resident spouse, parent, or child under the age of 21
they can show that their removal will cause extreme and unusual hardship to the U.S. citizen or permanent resident relative.
they have good moral character

Congress has limited the number of visas for these types of cases on an annual basis, and the hardship standard is extremely high and difficult to meet. If the cancellation of removal is granted, however, the foreign national will become a permanent resident.
Adjustment of status – A person may request an immigration judge to adjust his or her status to permanent resident if otherwise eligible. While there is no hardship requirement, the petitioner for the relative must:

have already filed a petition for alien relative,
the petition must be approved, and
a visa number must be immediately available to the foreign national before the judge can grant adjustment.

Visa numbers are always available to those with U.S. citizen spouses, parents, children under the age of 21, or in certain employment-based categories. A judge would hold a hearing to review the adjustment of status applications and take testimony. If granted, the immigrant will become a permanent resident.
Why Choose Our New Orleans Deportation Lawyers
Deportation Defense Specialists: Wheatley Immigration Law, LLC specializes in deportation defense, dedicating our practice to helping individuals and families facing removal proceedings in New Orleans.
Expert Legal Guidance: Our New Orleans Deportation Lawyers offer expert legal guidance, keeping abreast of the ever-evolving immigration laws and regulations to provide the best defense for our clients.
Personalized Attention: Deportation cases are highly sensitive, and we understand the impact they have on individuals and families. Wheatley Immigration Law, LLC adopts a client-focused approach, offering personalized attention to address your unique concerns and goals.
Proven Success: With a track record of successful deportation defense cases, our attorneys at Wheatley Immigration Law, LLC are committed to achieving positive outcomes and protecting the rights of our clients.
Call
(504) 784-6803

Now

At Wheatley Immigration Law, LLC, we understand the stress and uncertainty that deportation proceedings bring. Our commitment is to provide compassionate legal advocacy, guiding you through the process with empathy and determination.

With over 20 years of proven legal experience, Attorney Dayna Wheatley at Wheatley Immigration Law, LLC has your best interests at heart. She has helped hundreds of clients through the immigration process. Let her help you. Call today.
---
Dial (504) 784-6803 to contact our firm, which serves clients nationwide. Speak with a qualified Louisiana deportation lawyer at Wheatley Immigration Law, LLC.
Our Clients Trust Us and Know We Care About Them
"She is easy to reach, communicates well and is very thorough."
- Doug D.