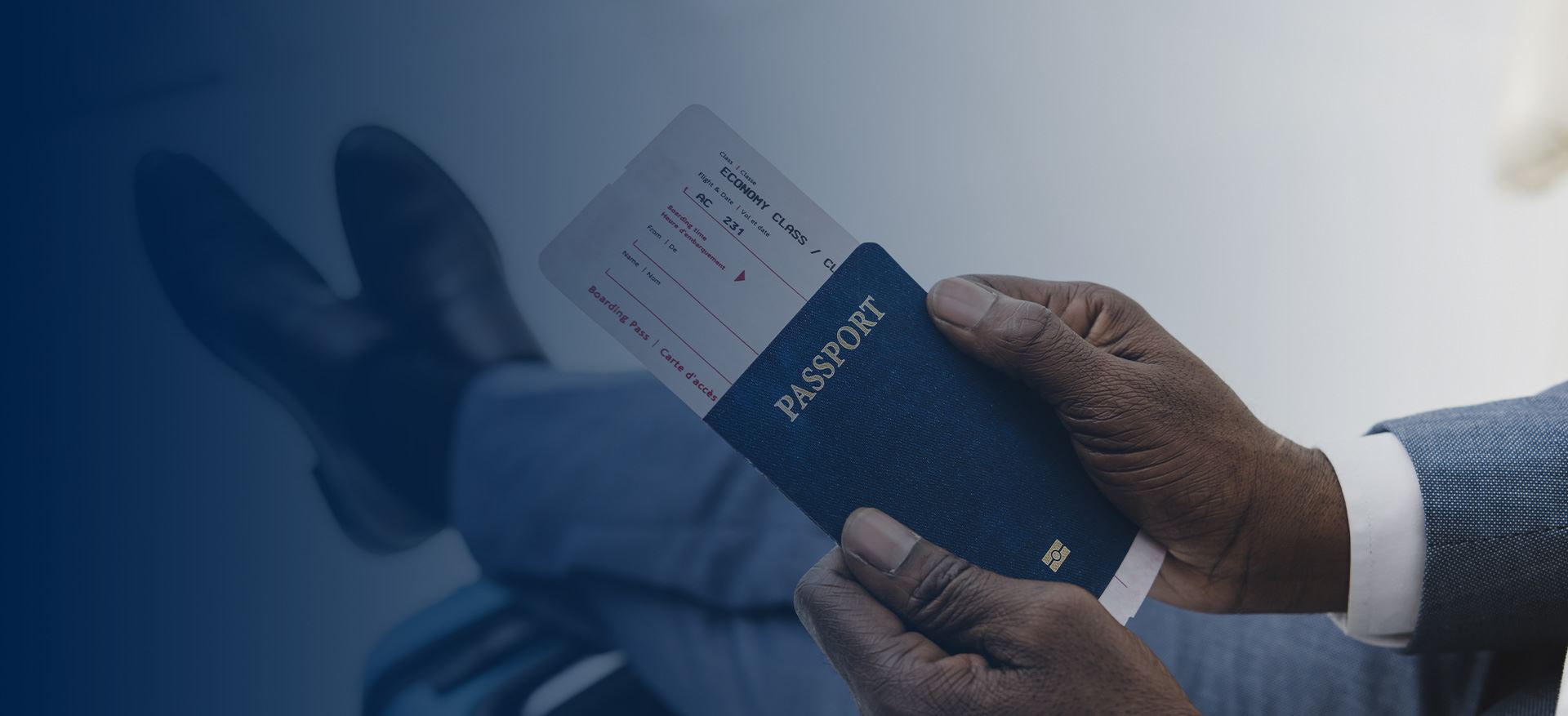 Dedicated Immigration Representation for Over 15 Years
Employment-Based Immigration Attorney in New Orleans
Handling Cases Nationwide
The United States is the land of opportunity. Year after year, people come to America looking to start a career and support their families. The process of obtaining a visa that permits a foreign national to work here can be extremely difficult. There are several different kinds of employment-based visas available, each one with its own set of requirements.
At Wheatley Immigration Law, LLC, our employment-based immigration attorney can walk you through your options and help you navigate the process. When you sit down for a consultation with our attorney, she will listen carefully to your story and take the time to understand your goals and concerns. With Attorney Dayna Wheatley on your side, you are that much closer to obtaining the visa you need to create the life you want.
Choosing the Right Employment-Based Visa
Without extensive knowledge of U.S. immigration policies, it can be difficult to know which visa is best suited for your needs and your unique situation. Many prospective immigrants don't know where to begin.
The U.S. offers both temporary and long-term employment visas intended for many types of workers. Each of these visas has its own benefits and qualifications.
Some common employment visas include:
E­2 and EB-5 - For immigrant investors
F1 and M1 - For those intending to study in the United States
H­-1B - For employees in specialty occupations or services
J-1 - For those visiting the U.S. to teach, study, or otherwise demonstrate skills or receive training
L-­1A and L-1B - For international executives, managers, or employees with specialized knowledge transferring to locations within their company
O-1 - For individuals who have demonstrated extraordinary ability or achievement in the field, such as artists, scientists, entertainers, athletes, or business professionals
P-1, P-2, and P-3 - For individual or team athletes, entertainers, or artists who are internationally recognized or who intend to perform in a reciprocal exchange or culturally unique program
R-­1 - For those temporarily working with a nonprofit religious organization in a religious occupation
How to Obtain Employment in the United States
Foreign nationals who want to get a job in the United States must apply for a visa. Some visas require employer sponsorship, meaning you must have a prospective job lined up and your employer must petition on your behalf. Other work visas can be obtained without employer sponsorship. Employment-based visas can be temporary or permanent.
The best first step you can take is to retain a New Orleans attorney. Wheatley Immigration Law, LLC is here to provide the support you need. Attorney Dayna Wheatley makes sure clients know what to expect from the process they face. She performs exhaustive research and takes the time to carefully analyze all evidence and documents you provide. She also remains available and responsive at all times so that she can answer any questions or address any concerns that may arise along the way.
This is a big step and a huge milestone in your life – you deserve outstanding counsel from a firm that cares. Choose Wheatley Immigration Law, LLC for all of your employment and family immigration needs.
How to Apply for a Work Permit in USA
Applying for a work permit in the United States can be both a complex and lengthy process. The U.S. Citizenship and Immigration Services (USCIS) is responsible for approving or denying work permits, so applicants must submit a complete and accurate application to the USCIS in order to have their request considered.
Step 1: Fill out and submit Form I-765. This is an application for employment authorization, which must be completed in English and signed by the applicant.
Step 2: Along with the form, applicants must also provide proof of identity (such as a copy of their passport), proof of immigration status (such as visa or green card) and evidence that they are eligible to work in the United States.
Step 3: Depending on the type of work permit being applied for, applicants may also need to provide additional documents such as proof of current employment or evidence demonstrating the applicant's qualifications for a specific job.
Step 4: Applicants must submit their application and supporting materials to the USCIS. Along with the application, a filing fee must also be submitted. The USCIS will review the application and supporting materials to determine if the applicant is eligible for a work permit. If approved, applicants will receive an Employment Authorization Document (EAD) which allows them to legally work in the United States.
Applying for a work permit can take several months, so it's important to start the process as soon as possible. It is important to understand all of the requirements before beginning the application process so that you can ensure your request is complete and accurate. With the right documents and a properly submitted application, you can successfully apply for a work permit in the United States.
More About the Employment Immigration Process
Immigrant workers seeking employement-based immigrant visas must have a job offer from a U.S. employer and meet all the education and experience requirements to qualify. Hiring an skilled New Orleans Employment-Based Immigration lawyer can help you reach this milestone.
Filing these employment-based immigration documents can be an exhaustive process where even the smallest mistake could result in a rejection. Having an experienced attorney's help can alleviate some of the pressure you feel along the journey.
Our Clients Trust Us and Know We Care About Them
"She is easy to reach, communicates well and is very thorough."
- Doug D.