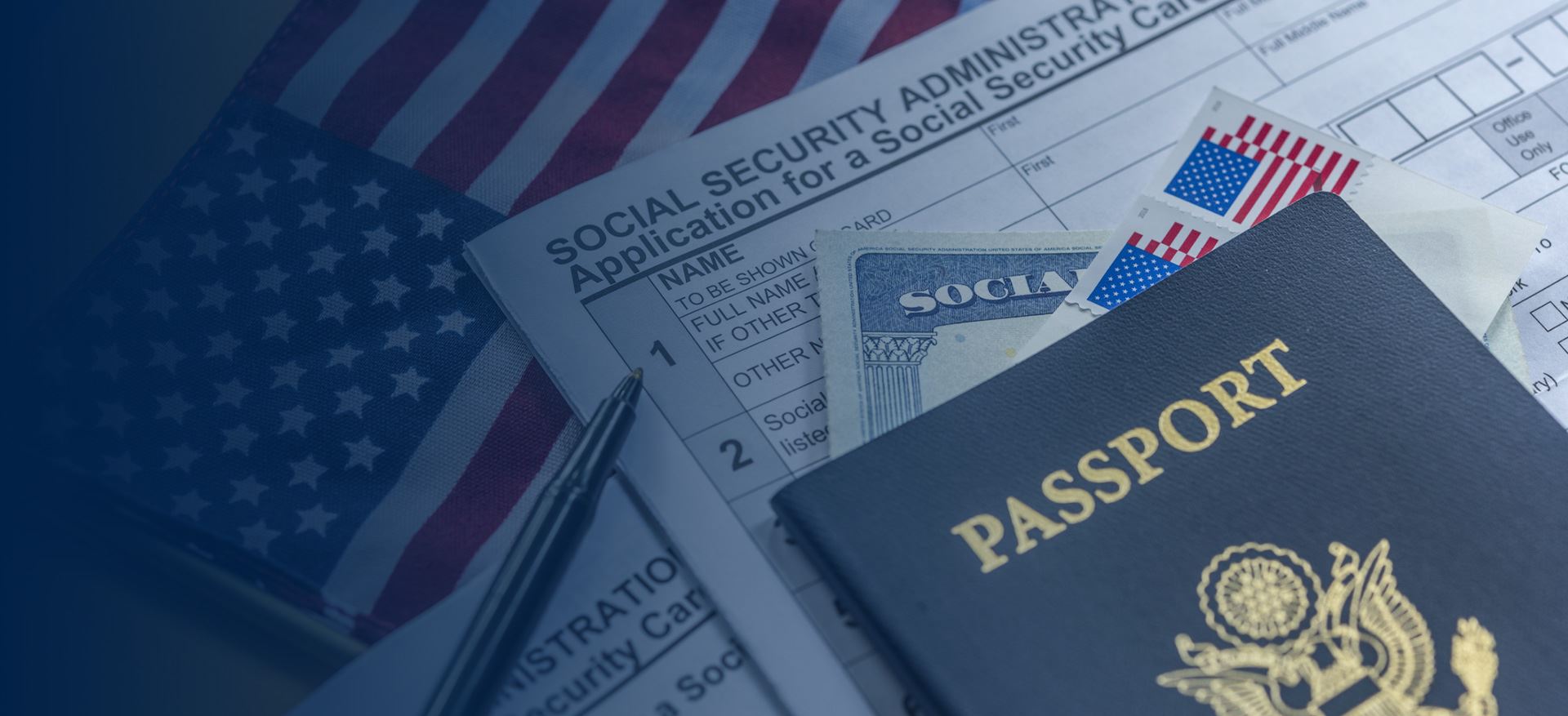 Dedicated Immigration Representation for Over 20 Years
Immigration Legal Assistance in New Orleans
Serving Hopeful U.S. Residents Nationwide
Entering a new country requires more than just a hopeful attitude — it requires understanding and insight. With more than 20 years of proven legal experience, Wheatley Immigration Law, LLC offers the guidance you need to apply for entry or residency in the United States. The firm has helped hundreds of clients on their immigration journey. If you are considering residency in the U.S. or are experiencing issues with your current status, contact Wheatley Immigration Law, LLC for help.
Helping Clients with All Immigration Needs
Wheatley Immigration Law, LLC is a boutique firm focusing on nothing but immigration. This gives us a distinct advantage when it comes to helping clients better understand their situation and how to make the best use of the legal options they have available.
We offer the following immigration law services:
Permanent residence: In cases where you are eligible to apply for residency, Wheatley Immigration Law, LLC can help you submit the necessary documents and make an appearance when required. Permanent residence cards will be issued with validity periods of two years or ten years, depending on whether the adjustment is based on marriage or a different family relationship. Our New Orleans immigration attorney, Dayna Wheatley, can answer your questions about the process and give you the confidence you need. For those with U.S. citizen family members, procedures for family-based immigration will vary depending on whether the foreign relative is adjusting status in the United States, filing on the basis of marriage, or processing from an embassy or consulate outside the United States (consular processing).
Employment-based visas: Employers may file for temporary employment status for employees and their families. Our firm handles many types of employment-based cases.
Citizenship: People may apply for U.S. citizenship after three years of permanent residence if they obtained their permanent residence on the basis of marriage, are still married, and are still living together with their spouse. Certain military personnel may obtain citizenship within a year. Otherwise, people may apply for U.S. citizenship after five years. Residence and good moral character requirements must be met. Most people will need to pass an English test and a civics test in order to naturalize.
Asylum: Foreign citizens may qualify for asylum if they were persecuted or believe they will be persecuted in the future in their native countries on account of their race, nationality, religion, political opinion, or membership in a particular social group. There is a one-year deadline from the date of entry into the United States to apply for asylum.
U visas: Foreign citizens will qualify for U status if they are the victims of a violent crime, cooperate with law enforcement in the criminal investigation, and suffer substantial injury as a result of the crime. Law enforcement or other government officials must certify that the victim was cooperative with the investigation before a person can apply, but officials can refuse to certify for any reason. There is also a much higher demand for U status than there are visas available, resulting in long backlogs. People with U status may apply for permanent residence after three years.
DACA: DACA does not confer immigration status or a path to citizenship, but enables those who apply to obtain employment authorization and avoid removal (deportation) for renewable two year periods. People will initially qualify for DACA if they are at least 20 years old, entered the United States under the age of 16, were under the age of 31 as of June 20, 2012, were physically present in the United States between June 20, 2007 through June 20, 2012, without lawful status and physically present on June 20, 2012, and either attend school or graduated from high school. People will not qualify for DACA if they committed a significant misdemeanor or a felony.
Change or extension of status: If a person entered the country on, say, a student visa, but then decides they wish to stay in the country longer, they will need to change or extend their immigration status. In order to obtain permanent residence in the United States, it is necessary to show there is nothing in the immigrant's background to disqualify him or her from admissibility. While there are many grounds of inadmissibility, not all of them can be waived.
Deportation (removal defense): Detention is the first phase of removal (deportation) proceedings, whether it is by U.S. Customs and Border Patrol (CBP) at the border or by U.S. Immigration and Customs Enforcement (ICE) within the United States. Foreign nationals (people from another country) may be detained for an immigration violation, but not all cases are a high priority for enforcement. Those convicted of serious crimes will be subject to mandatory detention and will not be released until their court hearings are over if their case is approved, or until they are deported.
Appeals: When a person's change of status is denied, Wheatley Immigration Law, LLC can be there to help appeal the process.
Why Choose Wheatley Immigration Law, LLC?
With over a decade of results and a long list of satisfied clients, our firm has earned a reputation throughout Louisiana as the one immigrants can count on. Attorney Dayna Wheatley is a member of the American Immigration Lawyers Association and has been a featured immigration attorney on Avvo. Let her put her knowledge to work for you.
Call (504) 784-6803 and talk with our New Orleans immigration attorney to get started planning for a successful immigration case today!
Our Clients Trust Us and Know We Care About Them
"She is easy to reach, communicates well and is very thorough."
- Doug D.