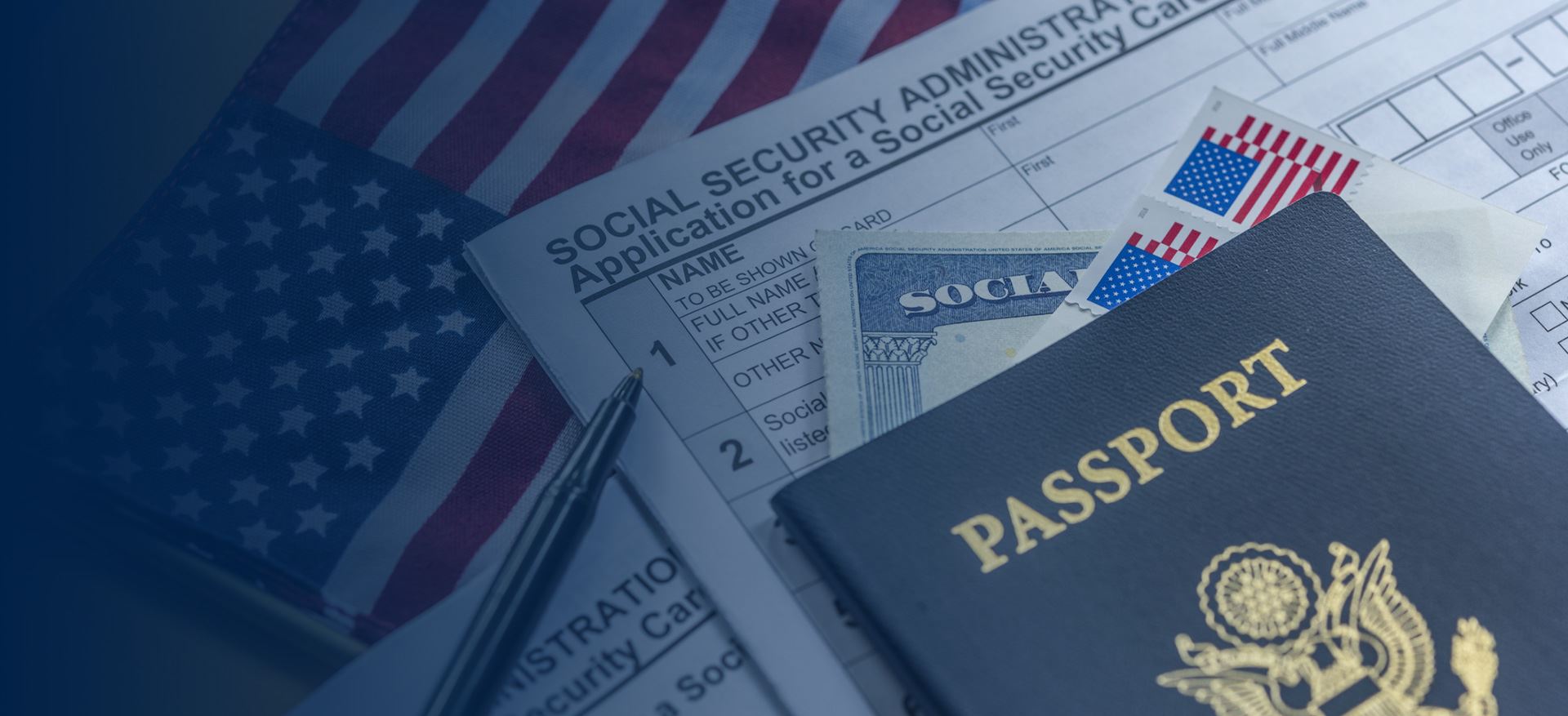 Dedicated Immigration Representation for Over 20 Years
Family-Based Immigration Attorney in New Orleans
Serving Families Nationwide
U.S. citizens and permanent residents can file for permanent residency (a green card) and visas for specific immigrant family members.
Procedures for family-based immigration will vary, depending on whether the foreign relative is:
Adjusting status in the United States
Filing on the basis of marriage
Processing from an embassy or consulate outside the United States (consular processing)
Green cards are issued with validity periods of two years or 10 years, depending on whether the adjustment is based on marriage or a different family relationship.
If you need assistance with a family-based immigration matter, you can count on Wheatley Immigration Law, LLC to help you through the process. Our New Orleans attorney has extensive knowledge and 20 years of experience handling immigration cases for families.
What Are The Types of U.S. Immigration Status?
There are four categories that individuals in the U.S. are considered to be. However, if you were convicted of a criminal act, it is a little more complex.
Most commonly the four categories of immigration status include:
Citizens: Individuals who are either born in the U.S. or have become citizens after 3-5 years of being a permanent resident
Permanent/Conditional Residents: Permanent residents have green cards, and have authorization to work and live in the U.S. Conditional residents is a spouse that have been married for less than 2 years before receiving their green card
Non-Immigrants: People who are in the U.S. legally, but only temporarily. They include:
Students on a F-1 visa
Business visitors or tourists on a B1/B2 visa
Fiancés on a K-1 visa
Individuals granted asylum
Undocumented: Individuals that are in the U.S. without permission, they are not allowed to receive public benefits or work
Who May File Petitions for Permanent Residence & Visa Timeframes
Family-based immigration laws can be incredibly confusing. The relationship between the applicant and the sponsor can have a significant impact on how the process is carried out.
U.S. citizens may file petitions for permanent residency on behalf of:
Visas for these relatives will always be available and no wait for a visa number will be necessary.
Permanent residents may file preliminary petitions on behalf of:
Spouses
Unmarried children
Foreign relatives may not work in the United States while the petition is pending. They will also need to wait for a visa number to become available before they may complete the permanent residence process.
Wait Times
Wait times for a visa vary depending on the type of relationship and where the family member was born. Currently, if the foreign relative is from Mexico, India, China, or the Philippines, wait times will be longer. If a visa number is not available at the time the petition is filed, a foreign relative in the United States will not have permission to wait in the United States for the visa number and should depart to consular process the immigrant visa.
Legal Admission: Inspection at the Border & Process Location
Whether or not an immigrant presented a valid passport to an immigration officer for inspection at the time of entry will determine how and where the case will be processed. Generally speaking, those who presented a valid passport to an immigration officer at the time of their entry to the United States may apply for family-based permanent residency within the United States. Subsequent to a background check, applicants will be interviewed at their local U.S. Citizenship & Immigration Services (USCIS) district office. Attorney Dayna Wheatley assists by filing the applications and preparing clients for the interview, accompanying them upon request.
Entering without Inspection
Most persons who did not enter the United States with inspection will not be permitted to apply for a green card in the U.S. but must depart and interview for their immigrant visa at a U.S. consulate.
Some persons who did not enter the United States with inspection may adjust status to permanent resident if an employer or family member filed an immigration petition on their behalf prior to April 30, 2001. An additional penalty fee of $1,000.00 will apply.
Criminal or Immigration Violation History
If immigrants have criminal convictions or other immigration violations, they should consult with an immigration attorney for a recommendation as to whether a waiver will be possible or appropriate in their case.
Marriage-Based Permanent Residency
A USCIS officer must decide that the applicant's marriage is genuine before granting permanent residence to a spouse. As a result, interviews are mandatory for all marri­age-based permanent residence cases and the couple must provide evidence regarding the genuineness of the marriage.
K-1 Fiancé Visas
U.S. citizens who wish to bring a foreign fiancé(e) to the U.S. to get married can apply for a K-1 visa. Partners who obtain a K-1 must intend to get married within 90 days of the foreign partner's entrance to the U.S.
Other requirements for a K-1 visa include:
Other requirements for a K-1 visa include:
One partner is a U.S. citizen
Both partners are legally able to get married (neither partner is currently in a legally binding marriage)
The partners have met in person at least one time within the last two years (there are a few exceptions to this requirement – for instance, if meeting in person would violate cultural or social practices)
Petition to Remove Conditions from Permanent Residence
If the married couple has been married for less than two years at the time the permanent residence is granted, the foreign spouse will only receive "conditional" permanent residence valid for two years, and the couple will need to jointly file another petition to remove the conditions between 21­-24 months later. This requirement applies whether the foreign spouse adjusts status in the United States or immigrates from abroad. Once the conditions are removed, the foreign spouse will receive a new permanent resident card valid for 10 years.
Should this petition not be filed on time, the spouse's permanent residence will be terminated and he or she could be removed (deported) from the United States. Should the couple separate or divorce prior to the time the petition is to be filed, the foreign spouse should immediately consult with an attorney to discuss waiver options for the joint filing requirement.
Contact Wheatley Immigration Law, LLC at (504) 784-6803 to see how we can help with your family-based immigration needs.
Our Clients Trust Us and Know We Care About Them
"She is easy to reach, communicates well and is very thorough."
- Doug D.